OBSESSIVE - 877-CHE-1 CHEMISE
322
με ΦΠΑ
Παράδοση 1-3 Εργάσιμες Ημέρες
Ασφαλείς Πληρωμές
Άμεση Αποστολή και Παράδοση σε 1-3 ημέρες
100% Γνήσια Προϊόντα
If you love black colour and a sexy style – this chemise is perfect for you! It has a unique, tempting design. And this shiny adornment? It's like a cherry on a delicious cake! You and your lover will have an appetite for a pleasurable night!
Check all details:
Sexy chemise with beautiful adornment
See-through mesh with a subtle pattern
Adjustable straps – perfect fitting
Tempting, deep cut below the bust
Shiny jewels right below breasts – amazing look!
Edges trimmed with sensual lace
Product includes chemise and thong
Pleasant and perfectly elastic fabric (88% nylon, 12% elastane)
Obsessive means inspiration for women. Elegance,sensuality, embroidery love ... Best fabrics and best embroideries to create unique pieces of lingerie. Years working to join the best quality - prize relation.
World leaders in lingerie! Nobody makes better!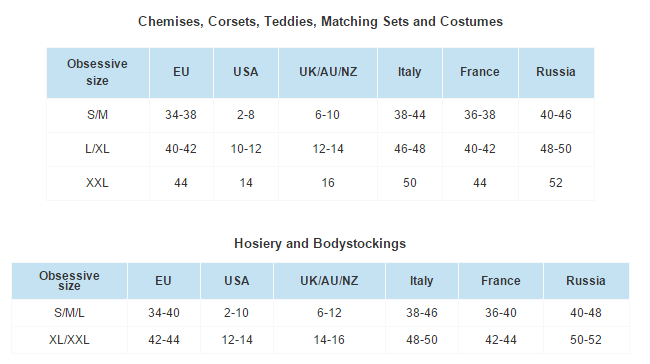 16 ακόμα προϊόντα στην ίδια κατηγορία: