OBSESSIVE - LOLITTE BABYDOLL
323
με ΦΠΑ
Παράδοση 1-3 Εργάσιμες Ημέρες
Ασφαλείς Πληρωμές
Άμεση Αποστολή και Παράδοση σε 1-3 ημέρες
100% Γνήσια Προϊόντα
Beautiful babydoll for a beautiful woman? You've just found it! Discover sexiness with a little bit of elegance.
Check all details:
Tempting babydoll in elegant style

Padded cups – bust looks great

Lace below breasts – bust line is emphasized

Four elegant, velvety straps with golden adornments

Straps are adjustable – perfect fitting

Golden rings with shiny jewels – gorgeous details!

This product consists of two items: babydoll and thong

Super delicate and elastic fabric (85% polyamide, 15% elastane)

Size: S/M
Obsessive means inspiration for women. Elegance,sensuality, embroidery love … Best fabrics and best embroideries to create unique pieces of lingerie. Years working to join the best quality – prize relation.
World leaders in lingerie! Nobody makes better!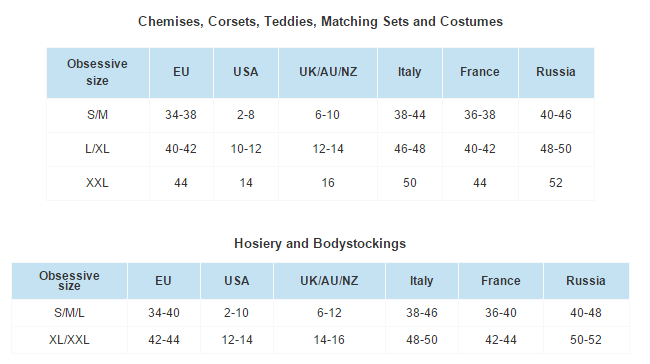 16 ακόμα προϊόντα στην ίδια κατηγορία: