OBSESSIVE - JENNIFAIRY CHEMISE
93
Ασφαλείς Πληρωμές
Άμεση Αποστολή και Παράδοση σε 1-3 ημέρες
100% Γνήσια Προϊόντα
This night will surprise you and your loved one. It's gonna be totally wonderful thanks to alluring Jennifairy chemise! Check it…
All sensual details:
Delicate, temptingly sheer chemise
Coquettish pattern – beautiful adornment on female body
Cups aren't padded or underwired – bust looks subtle and natural
Special seams emphasize breasts
Adjustable straps – comfortable and easy to fit
Decorative details on the neckline
Elegant trimming on the bottom edge
Box includes: chemise and spicy thong
Soft and perfectly stretchable mesh – Multistretch (90% polyamide, 10% elastane)
Obsessive means inspiration for women. Elegance,sensuality, embroidery love ... Best fabrics and best embroideries to create unique pieces of lingerie. Years working to join the best quality - prize relation.
World leaders in lingerie! Nobody makes better!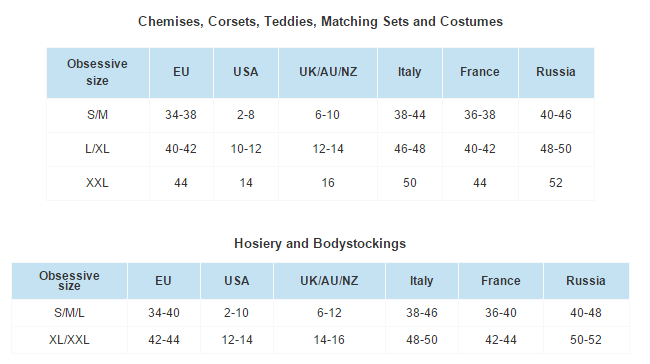 16 ακόμα προϊόντα στην ίδια κατηγορία: