Obsessive 864-SET-1 Tempting Set Black
117
με ΦΠΑ
Παράδοση 1-3 Εργάσιμες Ημέρες
Ασφαλείς Πληρωμές
Άμεση Αποστολή και Παράδοση σε 1-3 ημέρες
100% Γνήσια Προϊόντα
Wanna put on something absolutely gorgeous? It's right here! Black set with tempting lace and a charming detail. You'll feel sexy and he'll be delighted! Now imagine what will happen then. Get ready for a really pleasant night in his loving arms!
More details? Check them here:
Fabulous set adorned with geometric lace
See-through bra with soft cups – exposed breasts, wearing comfort
Adjustable straps and multistage closure – perfect fitting
Bow and pendant with a beige jewel – incredibly charming look!
Sexy thong with lace and double layer of delicate mesh
Set includes bra and thong
Nice to touch and elastic fabric (94% polyamide, 6% elastane)
Obsessive means inspiration for women. Elegance,sensuality, embroidery love ... Best fabrics and best embroideries to create unique pieces of lingerie. Years working to join the best quality - prize relation. World leaders in lingerie! Nobody makes it better!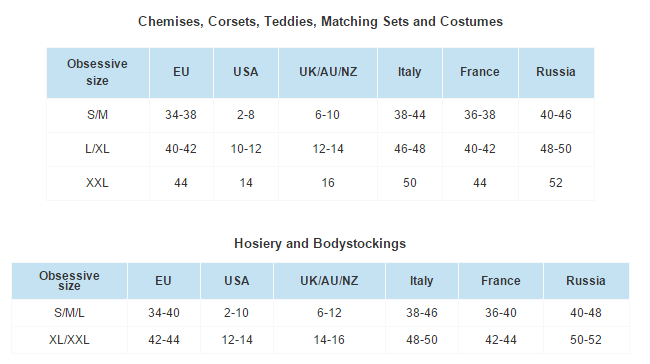 16 ακόμα προϊόντα στην ίδια κατηγορία: