Obsessive 875-SET-1 Sensual Set Bra & Thong Black
118
με ΦΠΑ
Παράδοση 1-3 Εργάσιμες Ημέρες
Ασφαλείς Πληρωμές
Άμεση Αποστολή και Παράδοση σε 1-3 ημέρες
100% Γνήσια Προϊόντα
This amazing set consists of two seductive items – bra and thong with spicy straps. They will make you look incredibly sexy! Wanna surprise your lover and have a great time with him? Use this set to spice up the upcoming nights…
All fantastic details:
Alluring set made out of delicate mesh
Bra and thong with tiny, elastic straps – feminine curves are emphasized
Adjustable straps
Adjustable fastening on the back – Did2Fit solution – perfect fitting!
Unique adornment on bust area and above derriere
This set includes bra and thong
Soft and elastic fabric (90% polyamide, 10% elastane)
Size: L/XL
Obsessive means inspiration for women. Elegance,sensuality, embroidery love ... Best fabrics and best embroideries to create unique pieces of lingerie. Years working to join the best quality - prize relation.
World leaders in lingerie! Nobody makes better!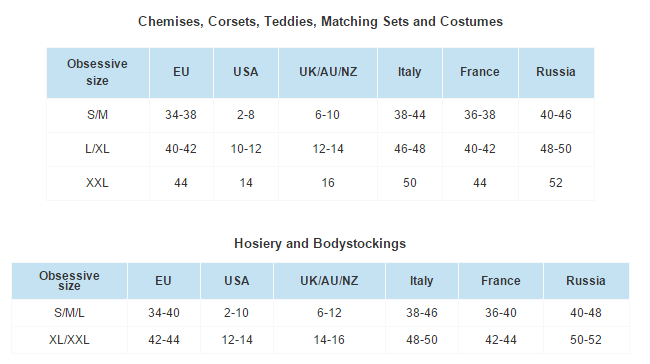 15 ακόμα προϊόντα στην ίδια κατηγορία: